Paddy fields at 7 this morning: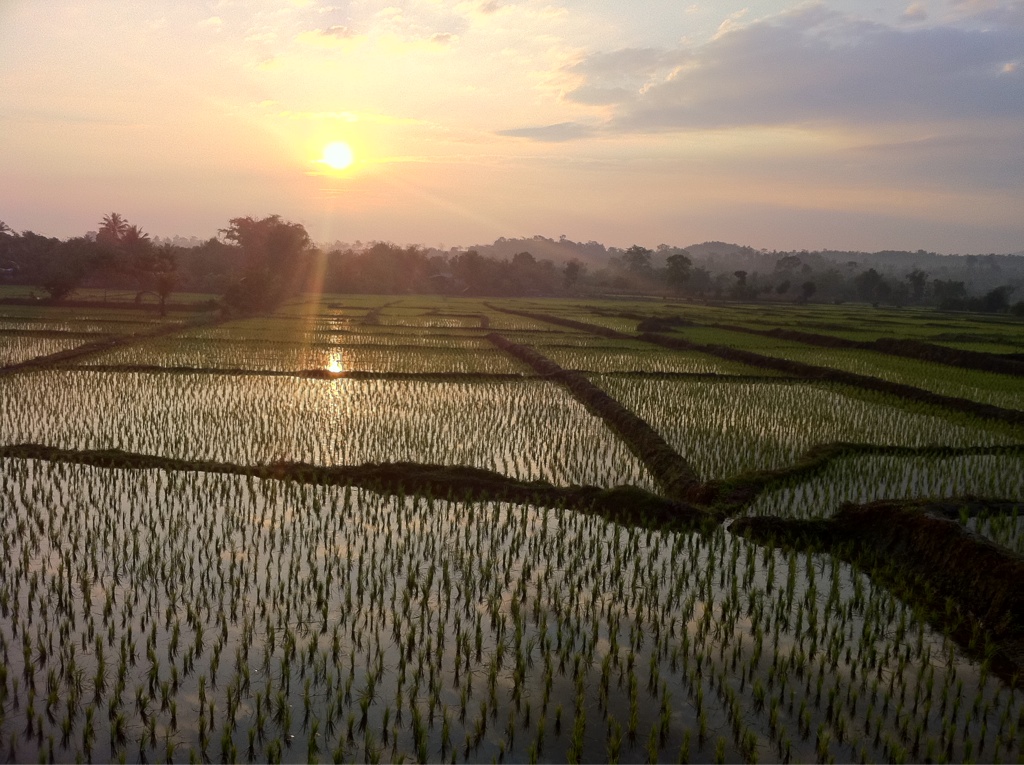 Back from a long day's filming with the Akha people. Here's a pic of me with some Akha women who sang me a lullaby

Cuteness overload: baby dolphin meets young penguin -

Got to the Dead Sea as the light was dying. Weird experience. That's me in the middle.