Rugby. Never quite got into the northern code, although Colin Welland once kindly took me to a match. But Rugby Union can cause a spectator to stand and rip his vocal cords to shreds like no other game. Its peaks of excitement are higher and more intense than you will find in any other. The offsides, infringements, rulings and strategies are all but incomprehensible, but the blend of brute force, balance, speed, wit and stamina that the game demands cannot be matched in any other than I know.
Cricket. The greatest love of all. With love so great one is robbed of speech. That cricket is manifestly the greatest game that humankind ever devised is, for those who understand the game, too obvious to mention but we are all too wearily used to others dismissing it as boring, incomprehensible – elitist even. Nothing worth the pursuit was ever easy or obvious. But all this is bringing me on to …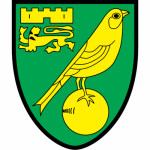 Football. Our national game. The beautiful game. And so on. There's so much wrong with it. The corporations and holding companies who own the clubs. Their obsession with European silverware. The stinkingly vast sums paid out by broadcasters. The vast gap between the oligarchic haves and the deprived have-nots. I cannot imagine how distressing it must be if you are a Manchester United or Arsenal fan – the need to win, the expectation, the disappointment, the humiliation if you do not.
If you have always found yourself immune to the national obsession with Association Football, I can quite understand it. But all I would say is that, for all that is wrong with it, there can be no keener pleasure than belonging, adhering, following and obsessing with one club: scrabbling for the latest news, checking with terror the tables to see how far they are from relegation and despair. The club can be Chelsea if you have reason for it to be. It can also be Gillingham or Port Vale, York City or Newcastle. If you already have a club that you support, then you don't need read any further. But let's suppose that you don't support any club, or that you have one great allegiance and are interested in the possibility of having a deuxième cru, a second house. Well, if you have a spare sense of loyalty going, an impulse to follow without a special connection, then let me suggest that you find a delightful underdog to cheer on…
Let me, in short, argue that you simply could not choose a more loveable and worthy club than Norwich City. They represent a whole region, one great medieval city lost in the rural vastness of Norfolk. Once among the two or three greatest towns of England, Norwich has almost comically lost itself in provincial isolation while the industrial cities of the North and MIdlands, Manchester, Leeds, Liverpool, Birmingham, Stoke and Wolverhampton, and the powerful metropolitan districts, Arsenal, Tottenham, Chelsea, Queen's Park and Fulham have overtaken the game with their colossal financial and media reach.
Norwich is a pigmy compared to these enormous, illustrious and opulent institutions. That is what makes being a fan such a pleasure. We don't expect to win every match – when we do we jump up and down with joy and when we lose we smile ruefully as we expected nothing more.
The Canaries have had their moments of glory, what we would call glory at least, but it is a long time since 1992-93, the premiership's inaugural season for the majority of which City led the table and achieved that unbelievable 1993 victory over Bayern Munich ("this is fantasy football," John Motson said) There has never been much grand silverware on display in the club's cabinet but what of that? Jeremy Goss's immortal goal, Delia Smith and her husband's extraordinary financial and personal commitment to the club (and yes, that 'Let's Be Having You' moment) and last year's thrilling last minute promotion are enough if you are a Norwich fan. Should we survive the EPL this season that will be a triumph. If Arsenal or Chelsea fail to snaffle one of the great trophies it will be a disaster for them. What a difference.