FryPad iPad App (available from Friday 28th May 2010)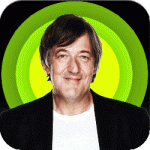 Stephen Fry's popular technology blog is now available on the Apple iPad as the FryPad App.
The FryPad presents the blog in a natural way that allow users to absorb the content almost like it was paper.
You can download Stephen Fry's FryPad app for free here from the iTunes Store.
The app has been exclusively designed to present Stephen's unique content in a newspaper format.
Key features include:
Natural user experience allowing users to swipe effortlessly from right to left. Unique design reflecting the Nicole Stewart's design. Rapid load of content pages and images. Debut of Untied Artists Network "Share Deck" allowing for seamless one touch and drop sharing.
For support please visit here
You can also tweet support on Twitter.com/FryPaper

myFry App (available from Monday 13th September 2010)
You can download the Penguin myFry app from the iTunes Store.
Key features include:
A new and utterly original way of reading, through visual indexing.
A non-linear structure allows you to create your own personal narrative.
Navigate by spinning through 112 self-contained sections, view their opening words and follow their tags.
Find your way with a choice of four colour-coded categories; People (Hugh Laurie), Subjects (Cambridge Years, Blackadder), Feelings (self-criticism, love) and Fryisms bourgeoisified to badolescence.
See which sections you've read and store your favourites.
For support please visit here
You can also tweet support on Twitter/myFryApp