*swooneroni*
This week's theme is brought to you by the three Fs: Fry Face Fondling. You know how it is when he's talking. He starts to molest his face. Like so.

And such.

And swipe.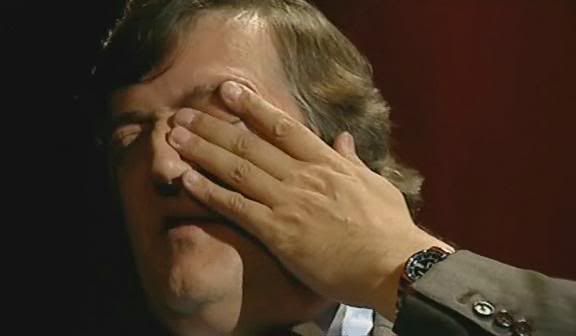 And stretch.

He can't keep his hands off himself.

Don't resist.

Let the hand go to its happy place.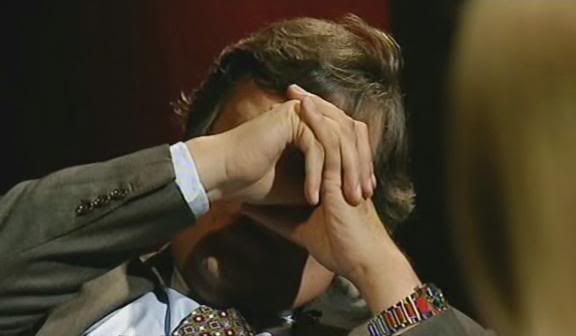 Within reason, of course.


I think of myself as someone who is filled with love, whose only purpose in life was to achieve love. - Stephen Fry