Page 21's final offering is Stephen's talk about Oscar Wilde's short stories.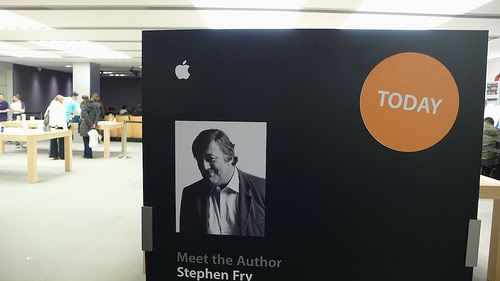 In the interest of health and safety, Stephen had to give a stool sample before the talk.

Turn's out he's healthy enough to appear in person *waves*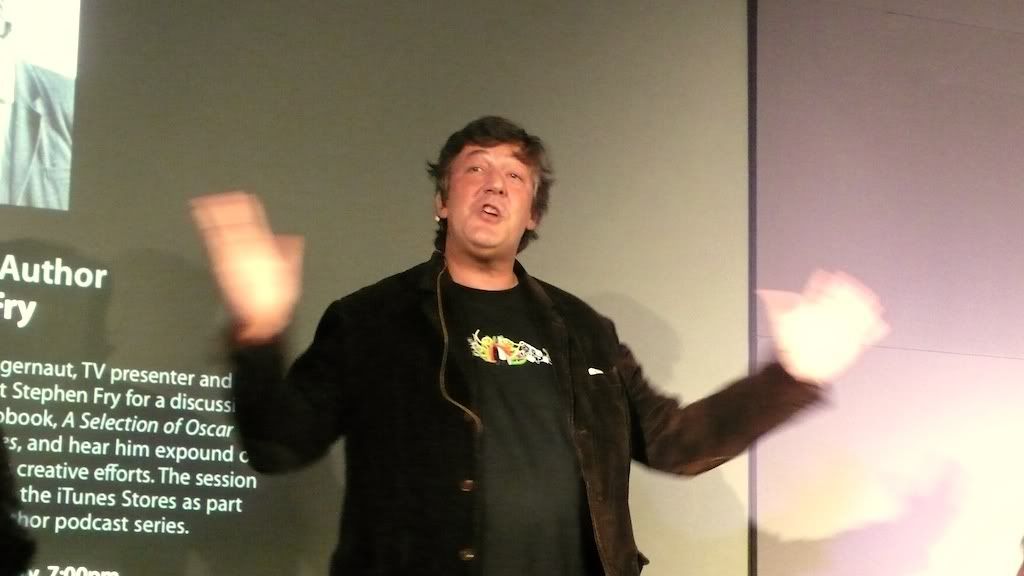 Of course the Fry Tee protects him from infection, mold, dust, and hangnails.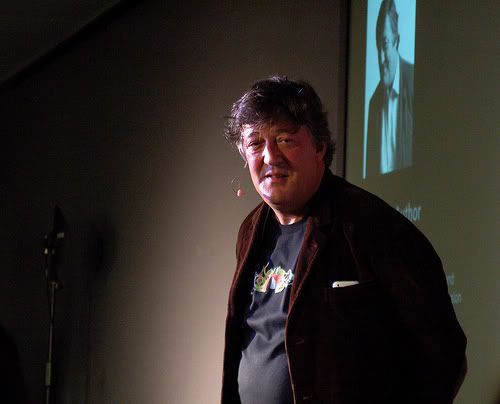 Elbow patches protect against elbows. Duh.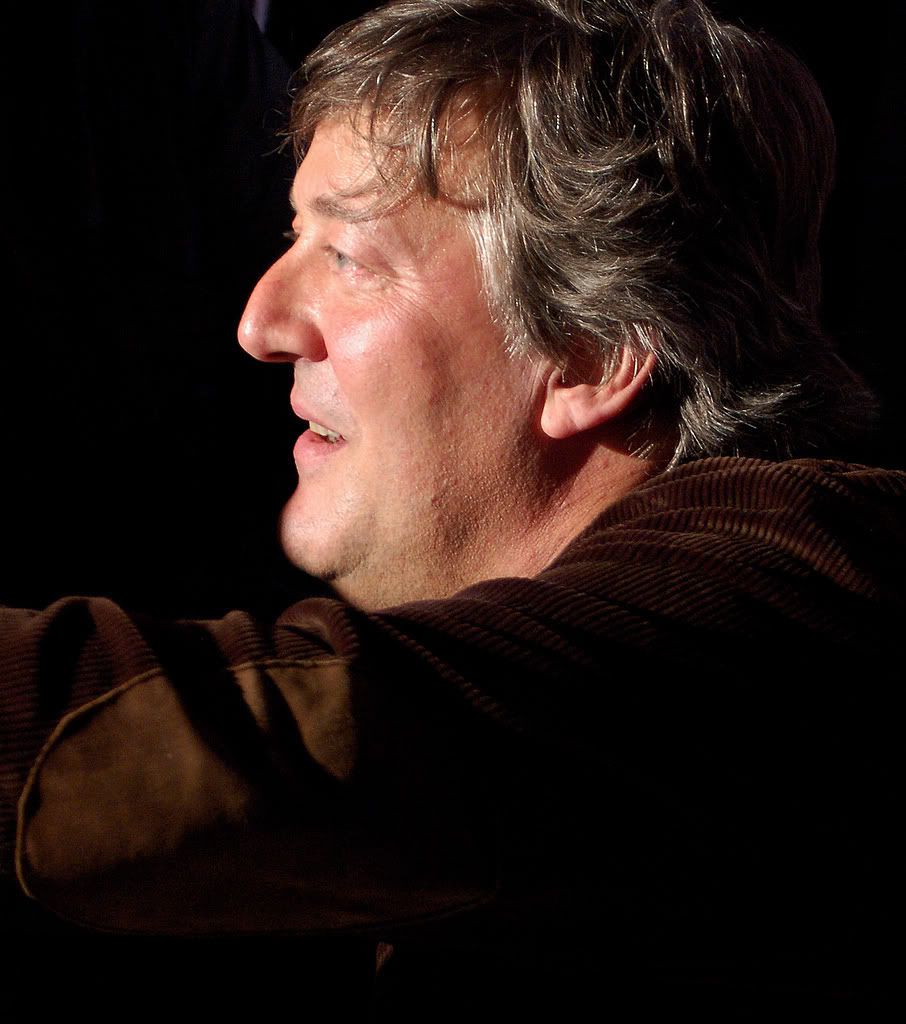 I think of myself as someone who is filled with love, whose only purpose in life was to achieve love. - Stephen Fry