You know, I don't think this week's theme is working out. *critics voice* Not even on one level. It lacks focus, direction, and ambition. It's dull, tepid, uninspired, undefinable, and unpopular. I mean, who wants to see Stephen engage in sexual acts? I think I shall scrap the who listless lot. I doubt I'll meet with much objection.
Instead, let's focus on tiny, indecipherable screencaps where Stephen is barely noticable.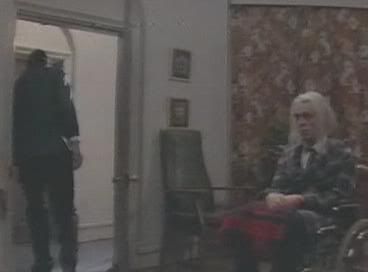 Ahhhhh, yeah. At last we have a proper theme.

I think of myself as someone who is filled with love, whose only purpose in life was to achieve love. - Stephen Fry