Stephen's frig is wiggin long. I mean his wig is friggin long. He'll need a haircut soon.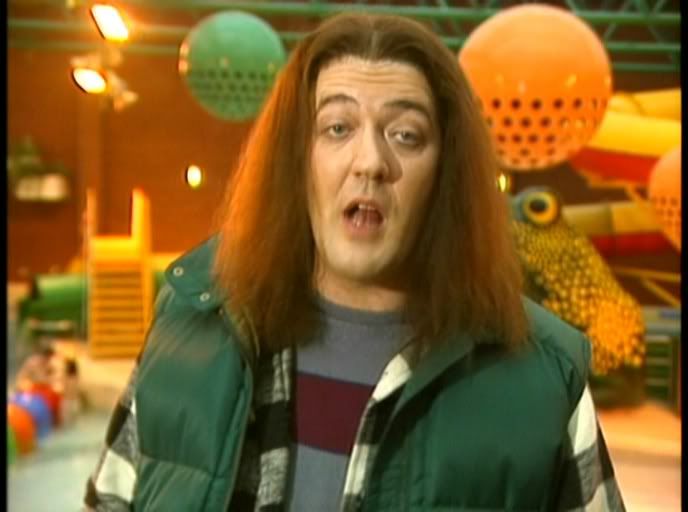 X-D Oh you do make me laugh! And I love this guy, he always makes me chuckle when he pops up on ABOFAL. I love his Norfolk accent!
I've rather misunderstood Burt and his bat sperm.