The bad news: I got so engrossed in the Golden Globes last night that I forget to do my Sunday-Evening-Pick-A-Theme.
The badder new: Hugh and Emma didn't win.
The baddest news: Stephen wasn't with them.
The good news: I suppose endangered species education is more important than Hollywood glitz. I guess.
The gooder news: Let's put Stephen in a tux this week.
The goodest news: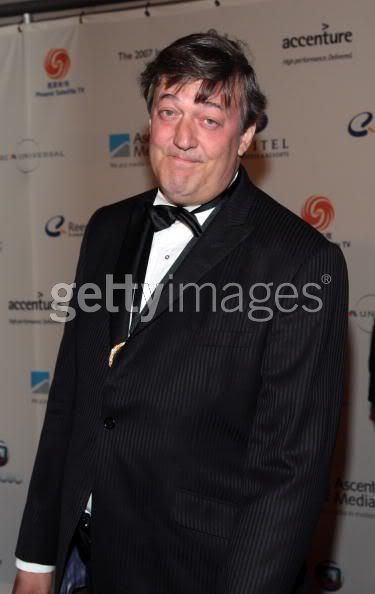 When he won for SLOTMD.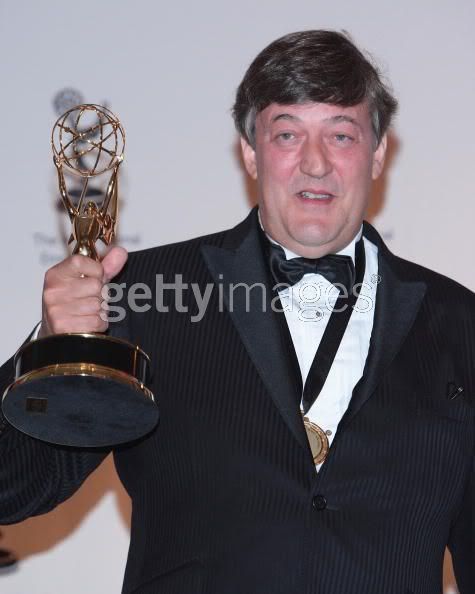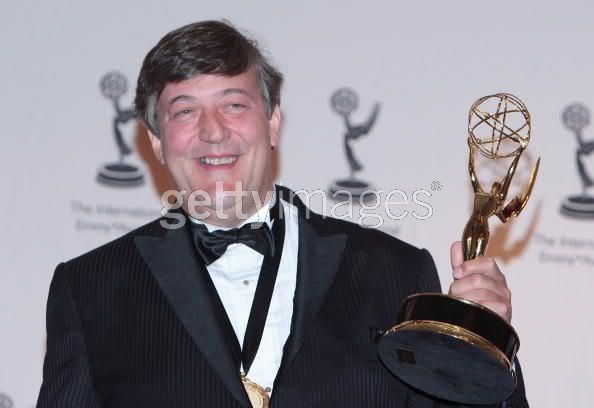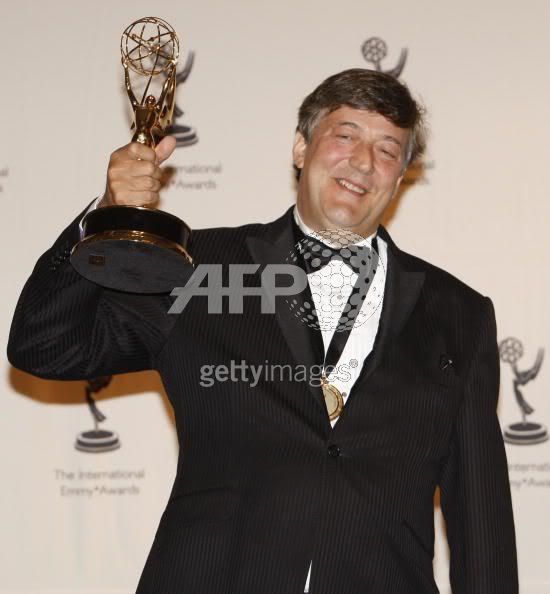 Is he taking pix of his Emmy and sending them to Hugh? Big meany.

I think of myself as someone who is filled with love, whose only purpose in life was to achieve love. - Stephen Fry