Alas! Poor Melchy Welchy has a sad.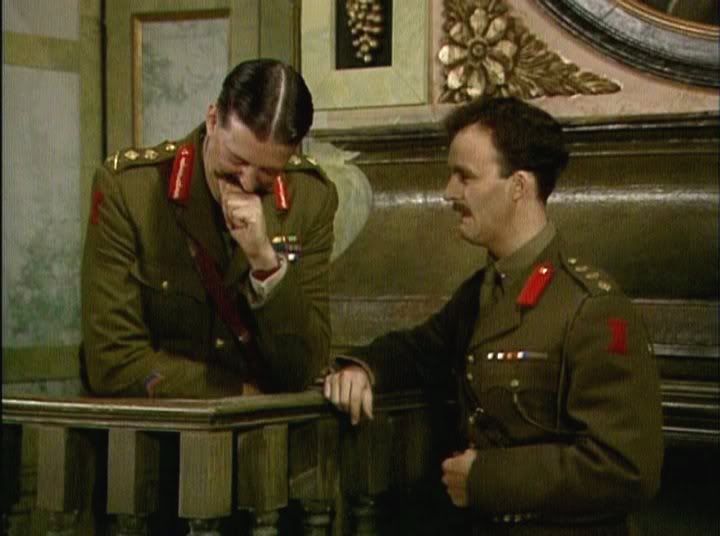 This sad has skewered its way through his eyesocket and is TPing his brain with Charmin Ultra Strong happiness-absorbant toilet paper.

Melchett's unfortunate head, although immaculately combed, is suffering! What's to be done? This calls for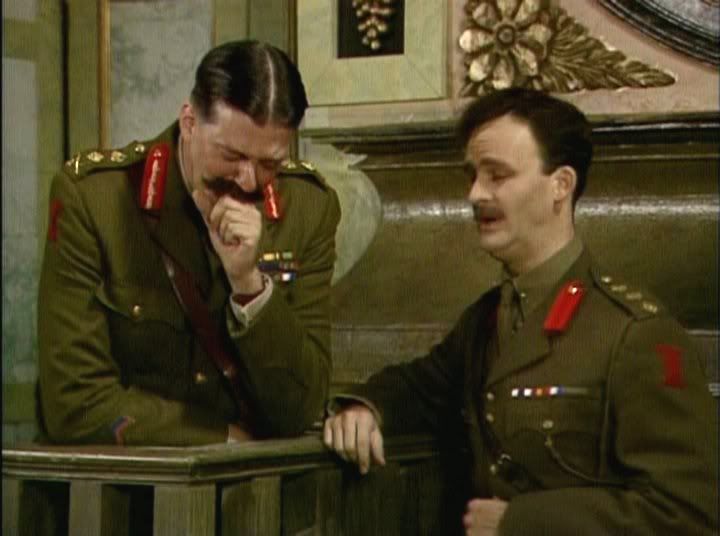 A visit from the Tickle Fairy! He-he-he-he-ha-ha-ha-ho-ho-ho!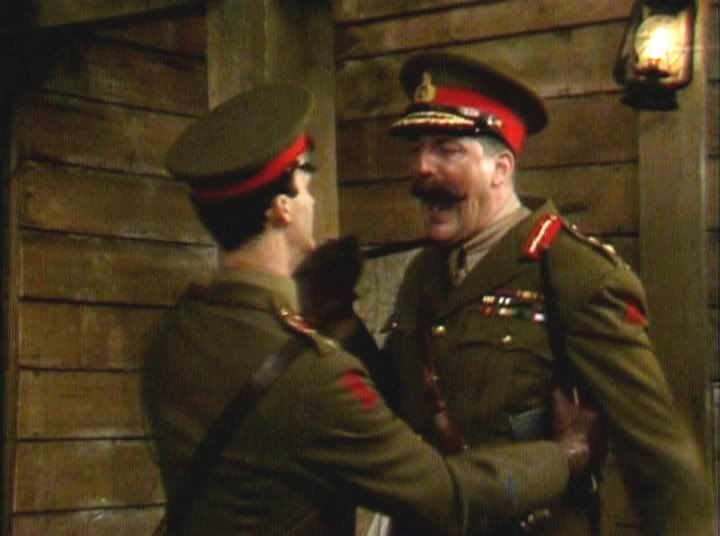 Mechett is restored to his usual pink, giddy luster. Just in time to sentence somone to the firing squad.


I think of myself as someone who is filled with love, whose only purpose in life was to achieve love. - Stephen Fry