A digital storytelling project for everyone.
Imagine gathering up the thoughts of Stephen Fry, giving them a good shake, and rebuilding the resulting disorder in a totally original fashion. Sacrilege, you might think. What good could possibly come from this?
That's what YourFry is all about.
We want you, the planet of creative and tech minds, to deconstruct and repurpose the words and themes from Stephen's last two books. Just think of all the new and vibrant media that you could create for a fresh audience to read, view and enjoy.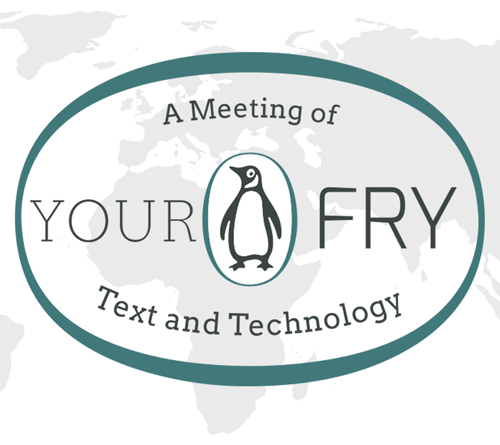 The culmination of this project will see an elite panel of Stephen Fry, Tim Berners Lee and friends critique and award notable creations to be broadcasted on the screens of 10s of millions around the globe via our partner, WeTransfer. These entries will also receive a Penguin Fry Innovation stamp of recognition for their portfolios and networks.
To watch Stephen's brief, and find out more details – visit the major Penguin Random House initiative website