'for that alone Donald Trump should be stripped naked and whipped with scorpions…'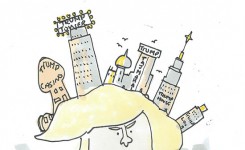 Yesterday and today I have been bombarded by texts and emails asking me why I am leaving Britain to go in live in America. This caught me not a little by surprise, since I have no plans at all to swap the UK for the US.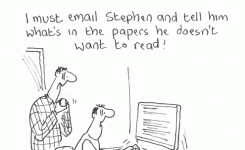 Dearest twitter followers and other interested (or bored) parties, Just a quick note to say that I'm going to be away until May. During that time I will be taking a holiday from twitter and, with a few exceptions, not tweeting at all.