After a gap of twenty years I have rediscovered my love of stage musicals.
I owe a lot to the form. It was the almost unbelievably fortunate circumstance of being asked while still in my 20s to update the book of Me and My Girl that gave me financial independence. "Book", incidentally, is the jargon term for the written bits of a show that aren't music or lyrics: the story and dialogue, in other words.
There are plenty who seem to feel that musicals are a low art form, something for the ignorant masses not to be uttered in the same breath as legitimate theatre, opera or ballet. Nor indeed, the same people would have us believe, are songs from the shows comparable in quality, authenticity or artistry to rock and roll, jazz, blues, hip hop and other popular modes. The songbooks of Porter, Berlin, Gershwin, Kern and early Richard Rodgers might be excluded from this anathema because their connection to staged musical comedy is all but forgotten and their songs can be accorded the status of swing and jazz standards.
Many still wrinkle their noses when they consider how much of the West End is given over to cheap, tinselly shows whose appeal is chiefly to either the matronly less-educated end of the coach-party theatregoing populace or to hysterically camp aficionados for whom Sondheim and Fosse are immortals and Judy and Liza and Barbra divinities.
Well, I won't say I ever reacted against musicals quite so strongly as that, but I must confess that I have spent a large part of my life thinking that perhaps they just weren't my kind of thing. Ingratitude, given how much Me and My Girl did for me, but – as I say – all that has changed.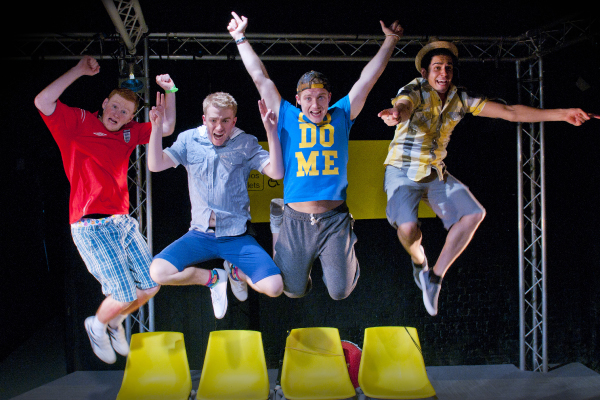 Over the past few months I have been enchanted by Legally Blonde and Avenue Q, as well as by smaller shows like Departure Lounge and Ordinary Days. The other week I attended a cabaret of songs written by the brilliant young Scottish composer/lyricist Michael Bruce, whose Portrait of a Princess has been such a YouTube hit lately and the week before last I found myself simply blown away by Betty Blue Eyes at the Novello Theatre, a brilliant adaptation of Alan Bennett's multi-BAFTA winning 1984 film A Private Function. Building on the best of Bennett but with the addition of dazzling lyrics by Anthony Drewe and fabulously hummable tunes from George Stiles, Betty Blue Eyes delivers as deliciously happy an evening as anyone could dream of. Continuing the tradition of great theatre directors collaborating on modern British musicals, BBE is directed by Sir Richard Eyre, who should be knighted all over again for best-ever-use-of-a-pig on stage. That radiant Betty is certainly worth the ticket price alone, but if you add Sarah Lancashire, Reece Shearsmith, Adrian Scarborough, David Bamber, Anne Emery… well.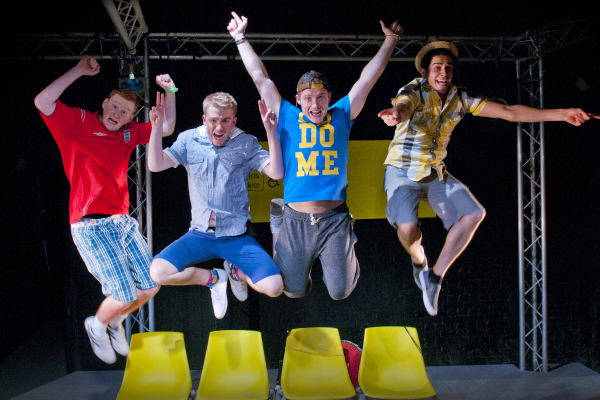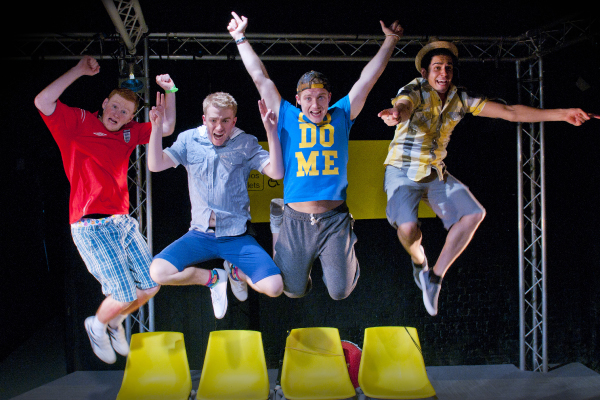 So excited have I become by my new found enthusiasm for musicals that I'm even hosting an evening on Sunday 10th April at the Criterion Theatre, Piccadilly called "The Great British Musical", a celebration of past, present and future shows. Some of the very finest of our country's performers will be there, from Alfie Boe to Julie Atherton. You will be happy to know that I have agreed not to sing a note or dance a step. The evening is in aid of Perfect Pitch whose whose raison d'être is the encouragement, fostering, development and production of new British musicals. Tickets may or may not be available by following this link.
So what is it about musicals that has recently lit my fire, floated my boat and wowsered my trousers? We imagine that musicals are all about escape, fantasy, romance and comedy. Well, it would be absurd to deny that they don't deliver those much needed and highly prized rewards and that this surely would be reason enough to thank them. But for me as much as anything an evening at the musical theatre is a celebration of talent. It simply astonishes me, indeed often moves me to tears, how many men and women we have in this country who devote themselves body and soul to our entertainment. Eight times a week for months on end there are boys and girls out there doing things that I could never do. They earn a living wage, but really not much more. Only the known stars (often television stars lately translated to the stage) earn big money. The choreographers, musical directors, dance captains, musicians, company managers, administrators, directors and producers are devoted and dedicated practitioners of an art that matters. I love opera with a huge passion, but sometimes my soul yearns more for that easy transition from natural speech to song, that contemporaneity, the wit, the pizazz and the glamorous hoopla that only a great musical can provide. I know that teachers, nurses, soldiers, bus-drivers and millions of others also throw themselves into their work with skill and devotion and that the singling out of a profession that many will think of as quite self-regarding enough already might annoy, but there we are.
Gay people supposedly love musicals more than others because they offer a glittering and colourful Emerald City that contrasts with the grim black and white reality of gay life. Well, that was once true, of course it was, but now it is no more true of a gay experience than of a straight one. We are all as likely to want to leap over the rainbow and follow the yellow brick road as each other.
I think it is time to take the snobbery out of theatre. I am convinced that as I write the West End is in a wonderful, an almost unprecendently wonderful, condition. The balance of important new plays, classic revivals and high quality musical shows old and new is just about perfect at the moment, but it would be less of a world class theatre district, less of a significant cultural phenomenon were it not for the health and vitality of the stage musical. With figures like Michael Bruce and Stiles and Drewe writing from within the tradition and geniuses like Tim Minchin breathing new life from outside it, I can only be confident about the future. If you haven't recently, then – wherever you live – try and find time to "take in a show" as they used to say – I know it isn't cheap, but I think you'll find it worth every penny.
Gay Marriage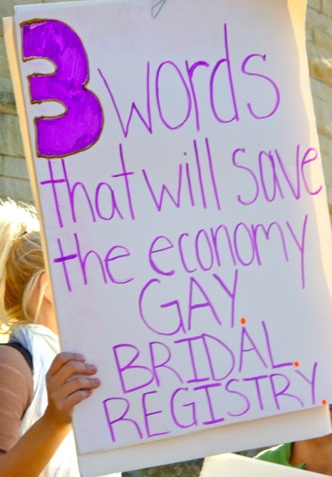 "Charlie Sheen can make a 'porn family', Kelsey Grammer can end a 15 year marriage over the phone, Larry King can be on divorce No. 9, Britney Spears had a 55 hour marriage, Jesse James & Tiger Woods, while married, were having sex with EV…ERYON­E. Yet, the idea of same-sex marriage is going to destroy the institutio­n of marriage? Really?" Don't know who wrote that originally, but it's on the web passim …