This modish testament to 21st century style and medieval grandeur combines traditional comfort with modern convenience. As hard as it might be to believe, all the high-tech, vibrantly coloured glowing decor you are enjoying is housed and integrated on the site of an old and recently excavated Dominican Friary. The floor spaces, lighting, and ambience have been sympathetically composed to provide safe, exciting places to explore everything that is Fry: you will find archives, a blogorium, screening rooms, a souvenir shop and more.
The Old Friary is opening up new rooms and areas as we lovingly continue this project, so consider this a work in progress. In a few months, at the grand opening, you will find this to be I hope, your home from home – somewhere to shelter from the storms and stresses of modern life: cunningly contrived to be both connected yet disconnected.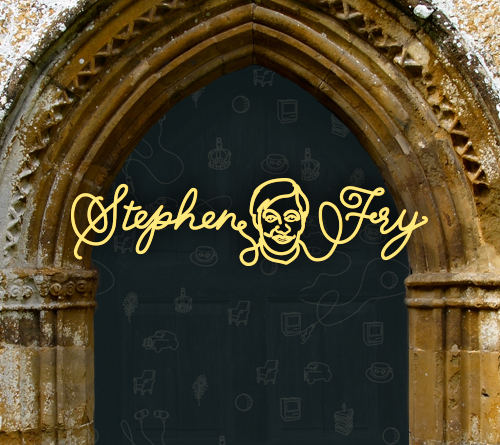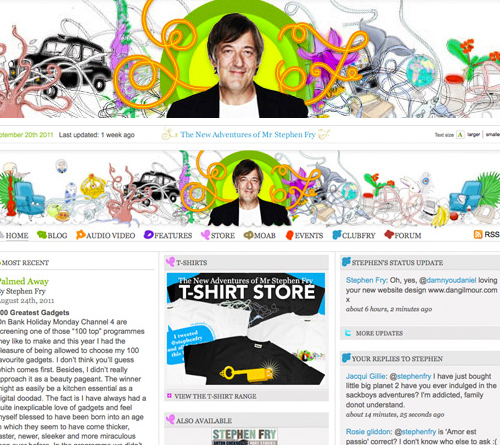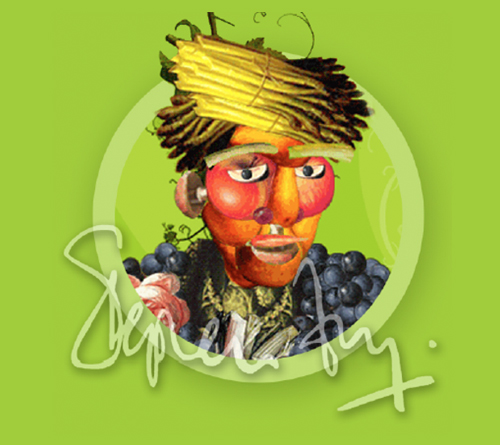 Sometimes high demand will necessitate queuing, your cooperation and patience is appreciated.
x S